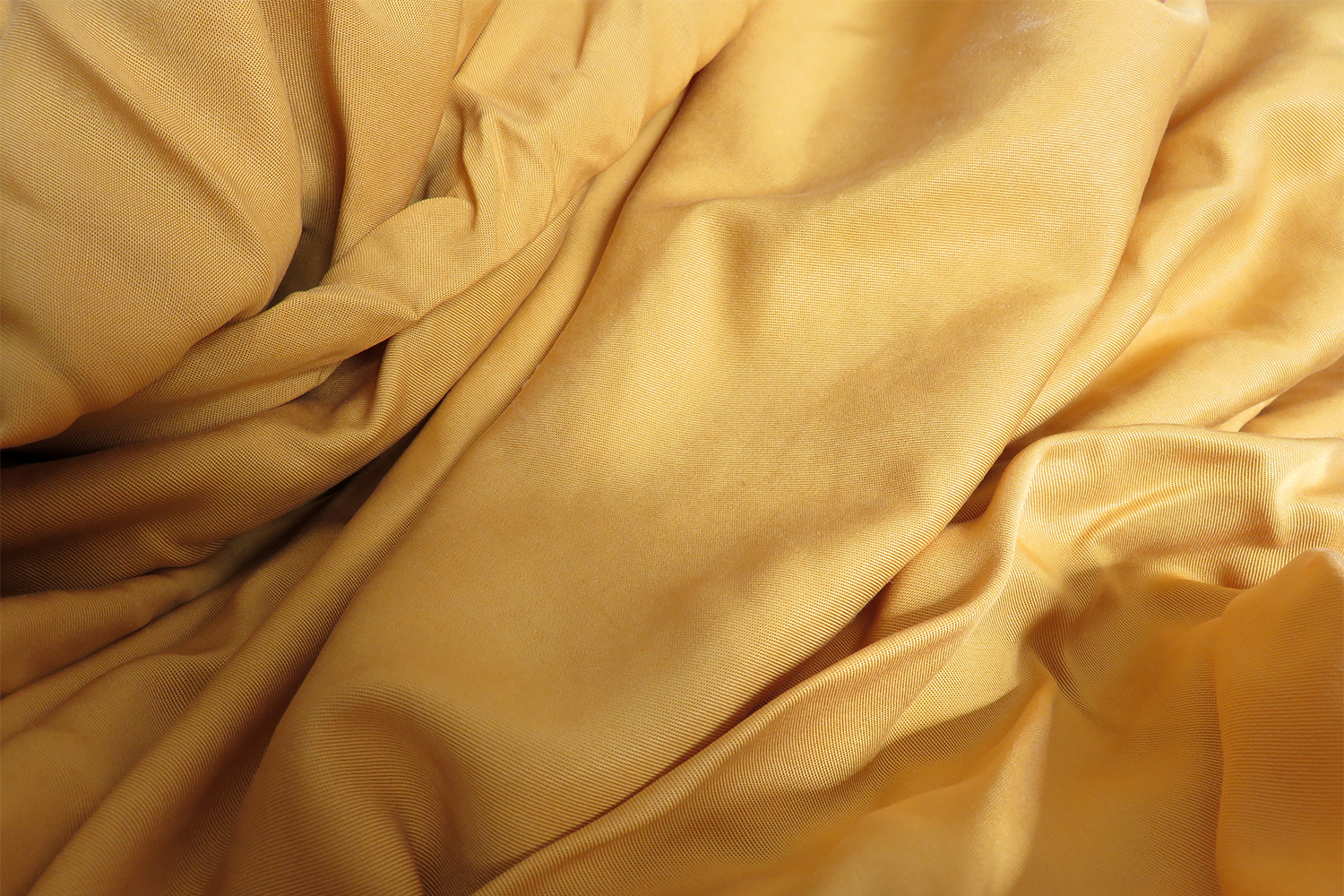 Lyocell
Lyocell (also known by the brand names Tencel, Excel, or Newcell) is a plant-based fibre first developed in 1972, made from the wood pulp from sustainably certified plantations including eucalyptus, oak and birch trees. 
It is a hypoallergenic fabric that is naturally antibacterial, doesn't cling to the body, and is known for its softness, breathability, and durability. It also absorbs up to 60% more liquid than regular cotton, making it a popular choice to use in activewear.
Lyocell is made using a closed-loop production process in which 99% of water, solvents, and energy is reused or reprocessed, and is free from toxic chemicals.
Special care:
To preserve the natural fibres of the lyocell, it's important to use cold water when washing (no warmer than 30C), and to line dry. If you must iron your pad, avoid ironing the lyocell directly and use a cool iron on the exterior of your pad.
ZORB Bamboo Dimple
For the inner layers of our pads, we use ZORB Bamboo Dimple, a 100% natural, hypoallergenic, and ultra-absorbent fabric composed of 70% bamboo and 30% organic cotton.
Thanks to its unique, three-dimensional dimple pattern, ZORB absorbs substantially more liquid than other materials (up to 60% more liquid than regular cotton). It also absorbs liquid at a faster rate, is able to retain it more effectively, and has less leaking under pressure.
ZORB is manufactured by absorbent fabric specialists in the USA, specifically to use in baby diapers, blankets, burp cloths, pet beds, yoga mats, and incontinence products.
PUL 
For a cloth pad to be effective, it needs to be leakproof. All of our pads feature an inner, edge-to-edge layer of PUL (Polyurethane Laminate) - a soft, breathable, and durable nylon-based fabric that is laminated with waterproof polyurethane on the back.
PUL was initially invented to be used in mattress protectors in hospitals and today is commonly used in products like picnic blankets, wedding tablecloths, chair covers, reusable snack bags, baby diapers, and zero-waste period products.
Organic Cotton 
We use an industry-respected fabric printing company based in Germany to print our designs onto Organic Cotton Sateen using non-toxic, water-based inks.
Soft, with a subtle sheen, this particular cotton prints colour and detail well, but most importantly, it is 100% organic; made from crops that haven't been treated with insecticides, pesticides, or fertilizers.
Other Materials 
We choose to work with Prym metal snaps because they are high-quality, hypoallergenic, and corrosive-resistant. Metal snaps generally last longer than plastic snaps and are smaller, thinner, and less noticeable when wearing your pad (something that we think pad-wearing cyclists will especially love).
We use high-quality 6mm wide zips sourced from a local supplier in Portugal, guaranteeing they will last for years even with heavy usage. 
And our labels are custom woven using industry-standard 100% polyester thread on Jacquard looms, made to withstand thousands of washes while remaining soft to touch.